Professor Ava KWONG 鄺靄慧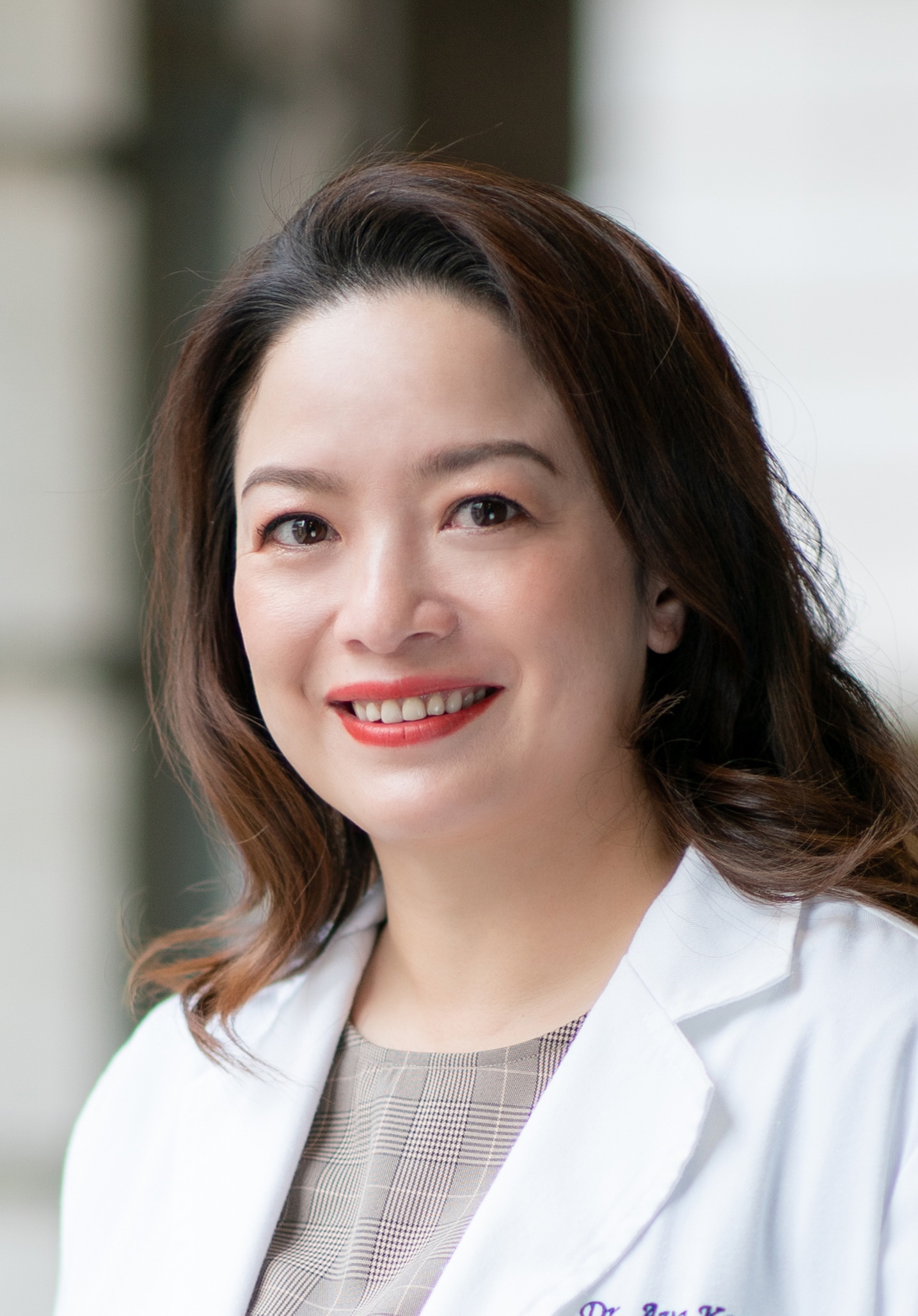 Daniel C K Yu Professor in Breast Cancer Research
Clinical Professor
Chief of Division of Breast Surgery
MBBS, BSc, PhD, FRCS, FRCSEd, FCSHK, FHKAM(Surgery)
Expertise
Biography
Professor Ava Kwong is Daniel C K Yu Professor in Breast Cancer Research and Clinical Professor at The University of Hong Kong, Chief of Division of Breast Surgery at Queen Mary Hospital, Tung Wah Hospital and The University of Hong Kong-Shenzhen Hospital.
In 2007, she founded and is Chairman of the Hong Kong Hereditary Breast Cancer Family Registry. In 2012, she was appointed as the co-leader of the Cancer Work Group in the development of Cancer Services planning of the Hong Kong West Cluster. In 2013, she was elected to be the Deputy Chief and Committee Member of the Shenzhen Breast and Endocrine Cancer Society, China. She has been appointed to be a member of the Cancer Coordinating Committee of the Food and Health Bureau, the Government of the HKSAR since 2014. She is also currently a member of several committees including Consortium on Harmonization of Institutional Requirements for Clinical Research (CHAIR) and Central Committee on Cancer Service of Hospital Authority, Expert Advisory Panel (Cancer) of Health and Medical Research Fund (HMRF) of Food and Health Bureau, the Government of the HKSAR.
Professor Kwong's research interests focus on breast and ovarian cancer genetics, advanced surgical technologies, epidemiology, psychosocial and clinical trials in oncological treatment. She has received grant support from the Government of the HKSAR including a commissioned grant to study the risk factors of breast cancer in 2015 and various HHSRF grants, Innovation and Technology Fund, Research Grant Council and National Institute of Health in the USA. In 2018, she was awarded a RMB 12 million San Ming Project of Medicine Grant from the Health and Family Planning Commission of Shenzhen Municipality, Government of Shenzhen, China. She has gained multiple awards in various local and international meetings including the "Uccio Querci della Rovere Award" of The Royal College of Surgeons of England in 2019, "Young Investigator Awards" of Hong Kong international Cancer Congress in 2006 and 2008.
She has authored chapters in local and international textbooks including 'Psycho-oncology, 4th edition', 'ABC of Breast Disease', 'Companion to Specialist Surgical Practice: Breast Surgery', 'Up To Date' on-line medical website. She also has over 160 peer reviewed publications in reputable international journals.
She also founded and was elected chairlady of the Women's Surgical Chapter, College of Surgeons of Hong Kong and elected the Chair of the International Committee of the Association of Women Surgeons, USA. In 2011, she became the first woman council member of the College of Surgeons of Hong Kong and is the first female Clinical Professor in Surgery in Hong Kong.
Research interests
Breast cancer
Advance surgical technology
Biomarker and translational research
Psychosocial studies
Epidemiology
Neoadjuvant and adjuvant clinical trials
Hereditary Breast and Ovarian Cancer Syndrome
Publications and achievements