Professor Wai-Lun LAW 羅偉倫
Professor Wai-Lun LAW 羅偉倫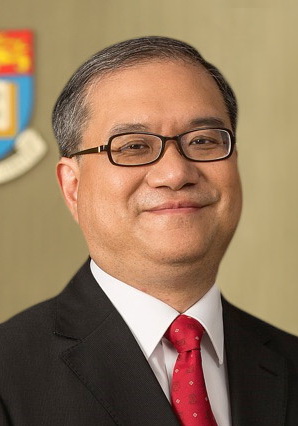 Anthony and Anne Cheung Professor in Innovative and Minimally Invasive Surgery
Clinical Professor
MBBS(HK), MS(HK), FRCSEd, FCSHK, FHKAM(Surgery)
Expertise
Biography
Professor Wai Lun Law graduated from the Faculty of Medicine of The University of Hong Kong in 1987. He had his surgical training in the Department of Surgery, Queen Mary Hospital. Professor Law continued his career in colorectal surgery after his general surgery fellowship and received his overseas training at the University of Texas, Houston, USA under the mentorship of Professor Randolph Bailey. Through his research in rectal cancer, Professor Law was conferred the degree of Master of Surgery in 2001. He joined The University of Hong Kong and became Clinical Professor in Surgery in 2008. Professor Law is currently Anthony and Anne Cheung Professor in Innovative and Minimally Invasive Surgery at The University of Hong Kong and Chief of Division of Colorectal Surgery at Queen Mary Hospital. He is also the Director of the Surgery Skills Centre of the Department of Surgery.

Professor Law possesses expert skills in various minimally invasive techniques including laparoscopy, advanced endoscopy, robotic and natural orifice surgery. His clinical and research interests focus on the management of benign and malignant colorectal diseases. Much of his work involves the development and application of various innovative and minimally invasive techniques to improve the oncologic and functional outcomes of patients with colorectal cancer.

His work in colorectal surgery and minimally invasive surgery is internationally recognised. In 2017, he was conferred Honorary Fellow of the American Society of Colon and Rectal Surgeons for his exceptional contributions to the advancement of colon and rectal surgery. Professor Law received the James IV Traveling Fellowship in 2014 and is currently on the Committee of the James IV Surgical Society. His involvement in international societies has also been very active. He is the Treasurer of the Asian Pacific Digestive Week Federation and Past President of the International Society of Laparoscopic Colorectal Surgery. He was the Secretary-General and Vice President of the International Society for Digestive Surgery.

Professor Law is prolific in his research output. He has published over 180 articles in peer-reviewed journals and is on the editorial board of numerous journals. He also has been an invited speaker and visiting professor at regional and international conferences and meetings on over 220 occasions.
Research interests
Rectal cancer surgery
Robotic surgery
Minimally invasive surgery
Skill development and simulation
Publications and achievements