Professor Gilberto Ka-Kit LEUNG 梁家傑
Professor Gilberto Ka-Kit LEUNG 梁嘉傑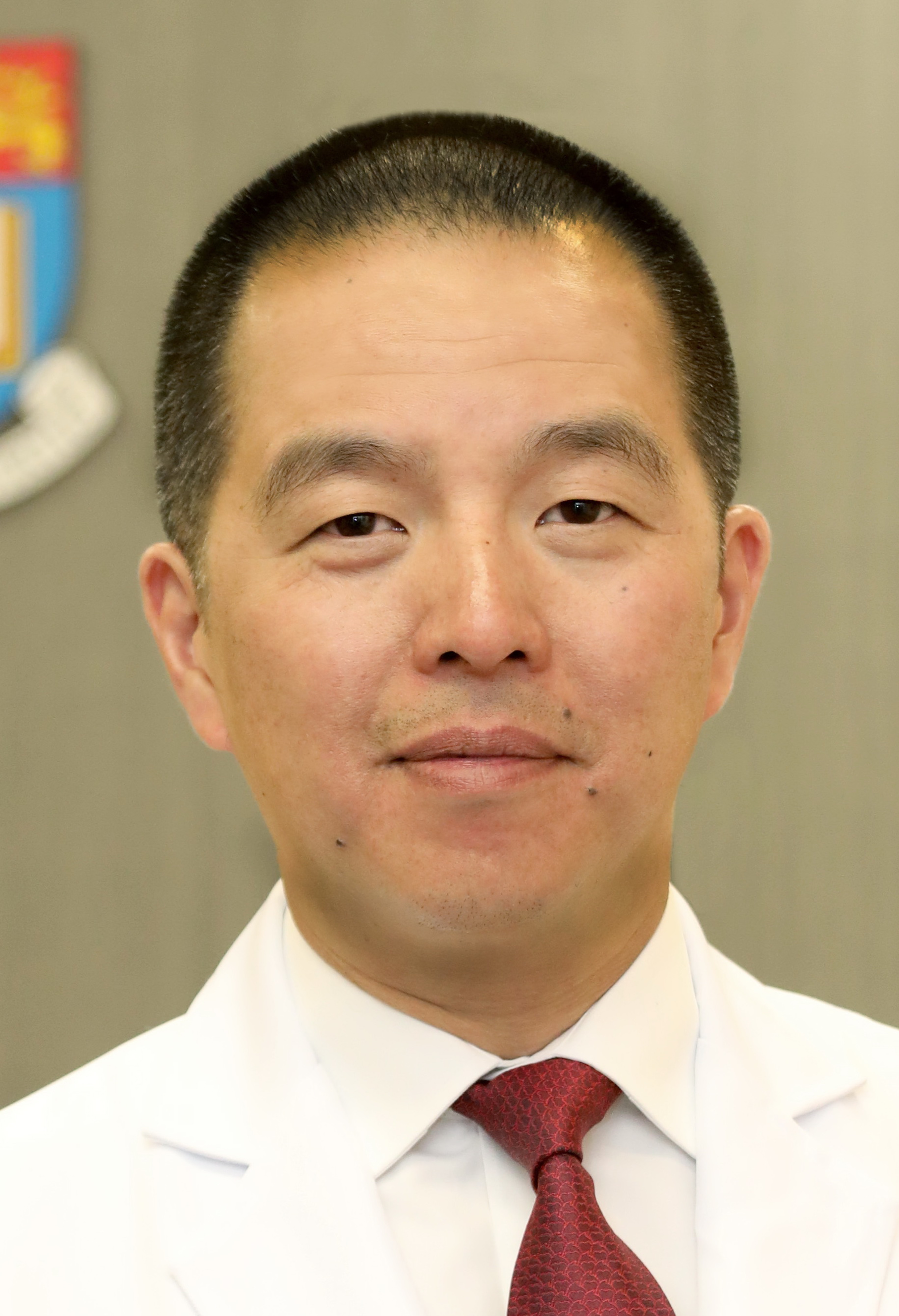 Tsang Wing-Hing Professor in Clinical Neuroscience
Clinical Professor
Associate Dean (Teaching and Learning), Li Ka Shing Faculty of Medicine
MBBS(London), Bsc(London), MS, FRCSEd, FCSHK, FHKAM(Surgery), PhD, LLB (London), LLM (Edinburgh)
Expertise
Neurosurgery; Endoscopic pituitary and skull base surgery
Biography
Professor Gilberto K. K. Leung is a neurosurgeon, Clinical Professor, and the Tsang Wing-Hing Professor in Clinical Neuroscience at the University of Hong Kong (HKU). He graduated from the Medical College of St. Bartholomew's Hospital, University of London, with M.B.B.S., and from University College London with Intercalated BSc in Physical Anthropology, in 1992. During postgraduate training in the U.K., U.S. and Hong Kong, he was awarded the Hallett Gold Medal by the Royal College of Surgeons of England, and the J. Douglas Miller Medal in Neurosurgery by the Royal College of Surgeons of Edinburgh. He joined HKU in 2005 where he obtained two doctorate degrees of M.S. and PhD. He holds an LLB from the University of London, and an LLM in Medical Law and Ethics with Distinction from the University of Edinburgh and the School of Law's McLagan Prize for Best Graduate.
He is currently President of the Hong Kong Academy of Medicine, and Co-Chairperson of its Professionalism and Ethics Committee. He is Associate Dean (Teaching & Learning) of his medical faculty, and Co-Director of the Centre for Medical Ethics and Law at HKU. He previously served as an Elected Member of the HKU Senate, Director of Trauma Service at Queen Mary Hospital, Chairman of the Hospital Authority Central Committee on Trauma Service, and Region XVI Chief (Asia-Australasia) of the Advanced Trauma Life Support Programme of the American College of Surgeons.
He practises as an Honorary Consultant Neurosurgeon at Queen Mary Hospital, Hong Kong. His clinical and research interests include endoscopic skull base surgery, molecular biology of brain tumours, neuroprotective therapy, medical education, and medical law and ethics. He has supervised 25 postgraduate degree students, and published 201 peer-reviewed journal articles, 12 book chapters, two monographs, 130 conference papers, 66 other publications, and delivered 129 invited lectures, with an H-index (Scopus) of 32 and 3,883 citations.
Research interests
Molecular biology of brain tumour
Neuroprotection in stroke
Neurotrauma
Medical Education
Medical Law & Ethics
Publications and achievements
Regular Student Consultation Hour: By appointment
Every Wednesday 1:00 – 2:00 pm
2/F Faculty Office, William MW Mong Block