Hepatobiliary & Pancreatic Surgery
Contact Information
| | |
| --- | --- |
| Telephone: | (852) 2255 3025 / (852) 2255 5907 |
| Fax: | (852) 2817 5475 |
Scope and Service
The Division of Hepatobiliary and Pancreatic Surgery and the Division of Liver Transplantation have built a global reputation for the excellent clinical service, training and research that we provide and conduct. We are dedicated to providing clinical care of the highest standard for people in Hong Kong and the neighborhood. Latest surgical technologies are applied to our clinical service, which is comprehensive and includes surgery and endoscopy for various hepatobiliary and pancreatic diseases. We train not only local surgeons but also surgeons from other places who come here to refine their skills or acquire new skills. Our strong clinical service is backed by our robust clinical and laboratory research. We have pioneered new surgical techniques, extended patient coverage, and reduced morbidity and mortality considerably. These remarkable achievements have placed us in the forefront of the surgical world. The university and the nation have honored us with awards for our various research accomplishments. We will continue to uphold our mission, which is to pursue excellence and to seek improvement in clinical service, training and research. Highlights of our significant achievements are shown below:
Liver cancer
Liver cancer is the fourth most common cancer and the third leading cause of cancer deaths in Hong Kong. Queen Mary Hospital has the most comprehensive liver cancer treatment options in the city and is its largest tertiary referral centre for the disease. It is also one of the leading centres for liver cancer treatment in the world. Our top priority is to improve treatment outcomes for liver cancer patients by refining treatments through evidence-based clinical research. The adoption of laparoscopic and intraoperative ultrasound and ultrasonic dissector, coupled with good perioperative nutritional support and intensive surveillance and treatment for intrahepatic recurrence, has improved the survival of patients. We now have a very low mortality rate of hepatic resection for hepatocellular carcinoma, while the 5-year survival rate exceeds 50%. In the past 10 years, nearly 90% of the hepatic resections were performed without blood transfusion. With an increasing use of laparoscopic resection, morbidity and hospital stay have been on the decline.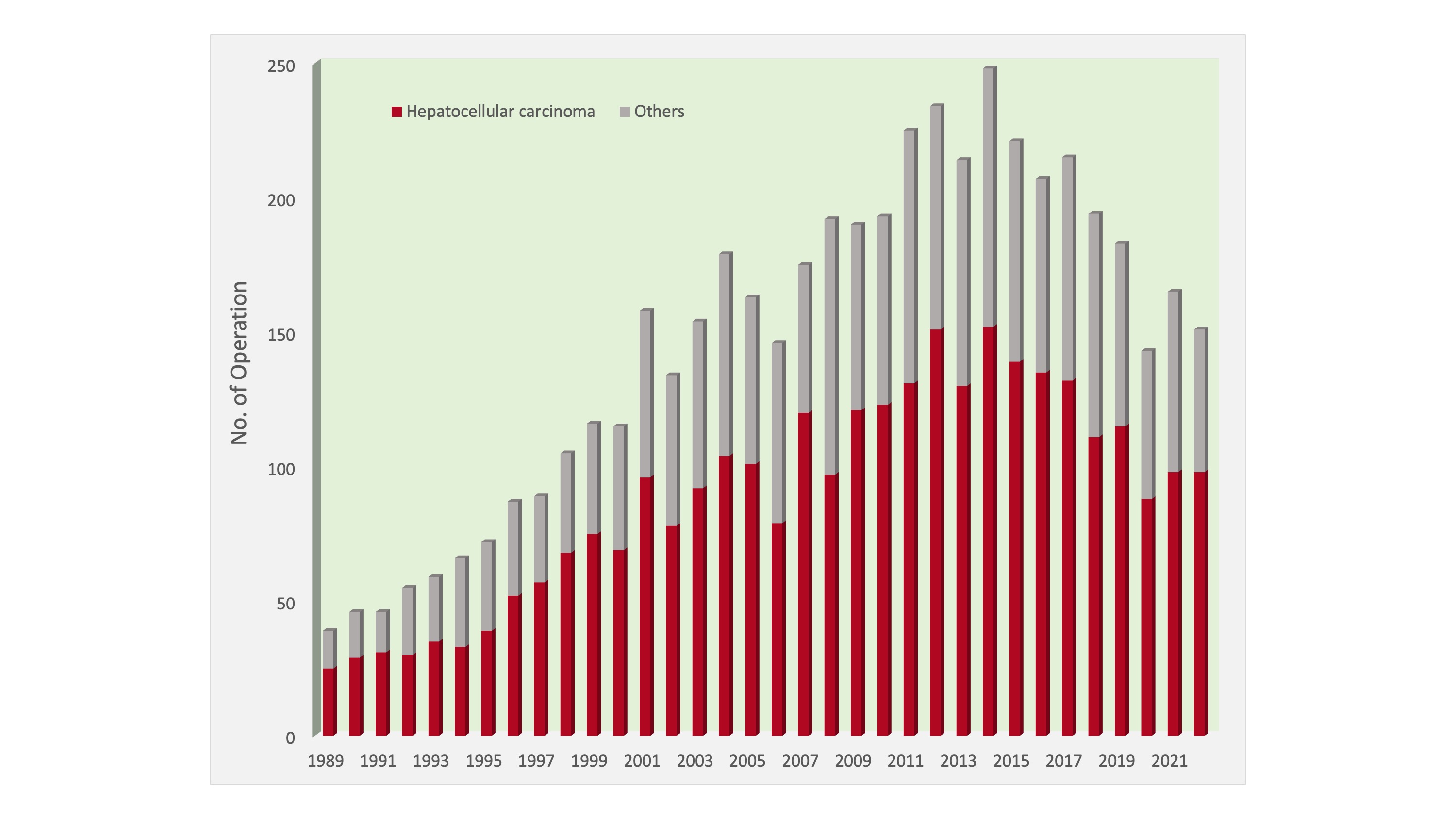 Number of hepatic resections performed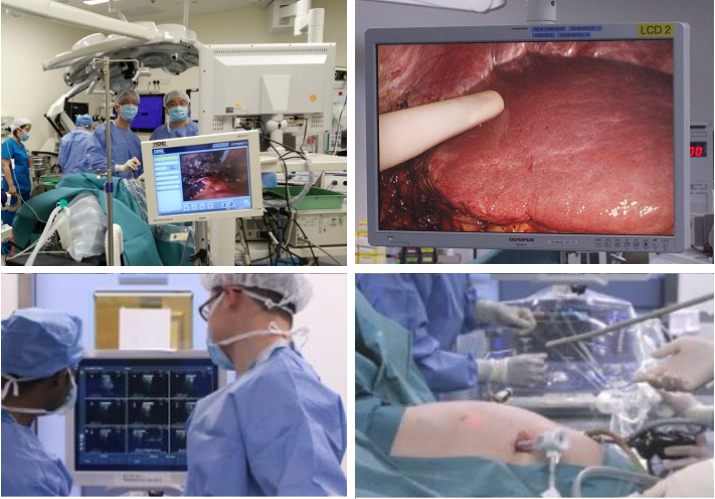 Laparoscopic resection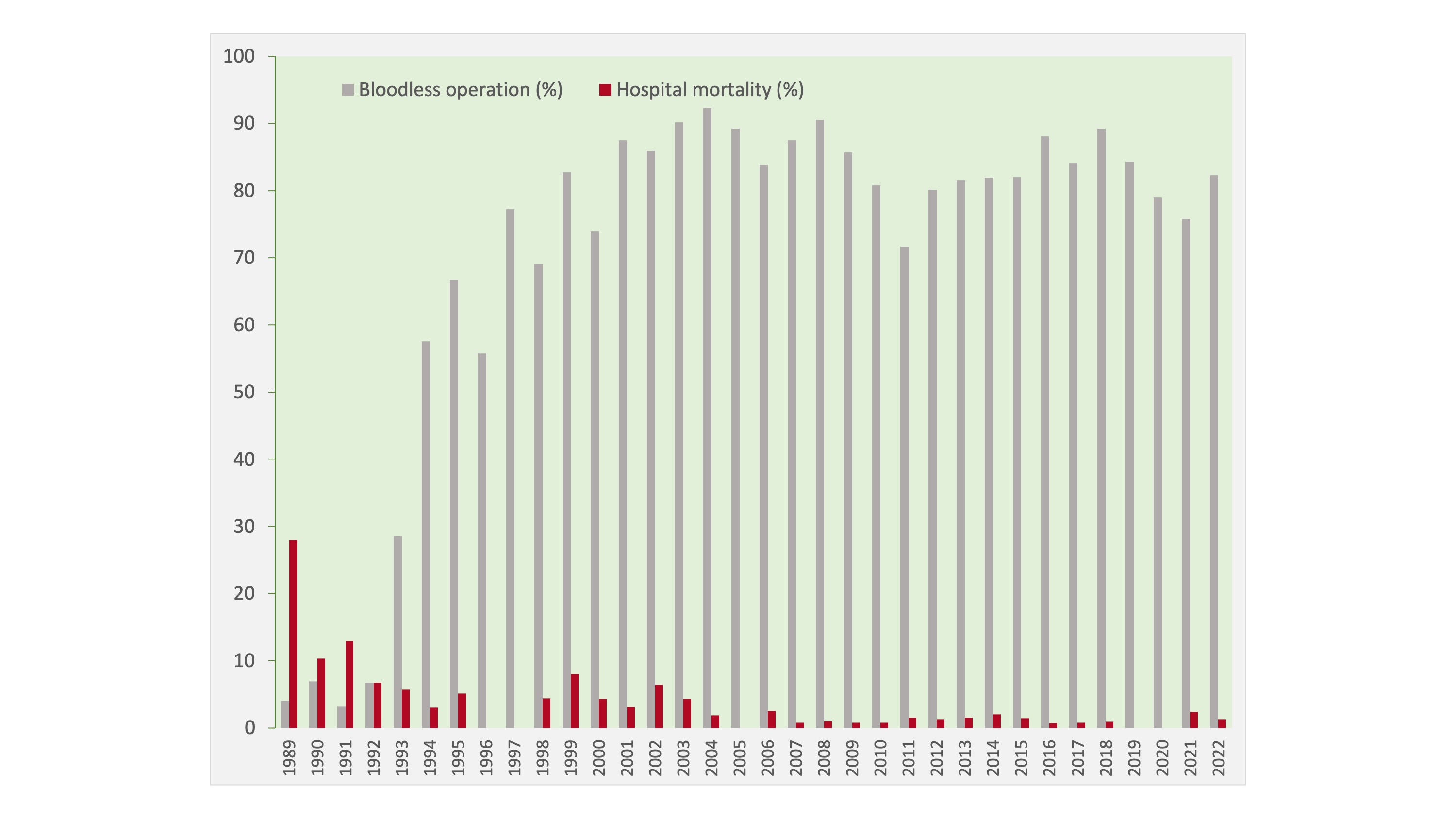 Hospital mortality rates and numbers of operations with no blood transfusion in hepatic resections for hepatocellular carcinoma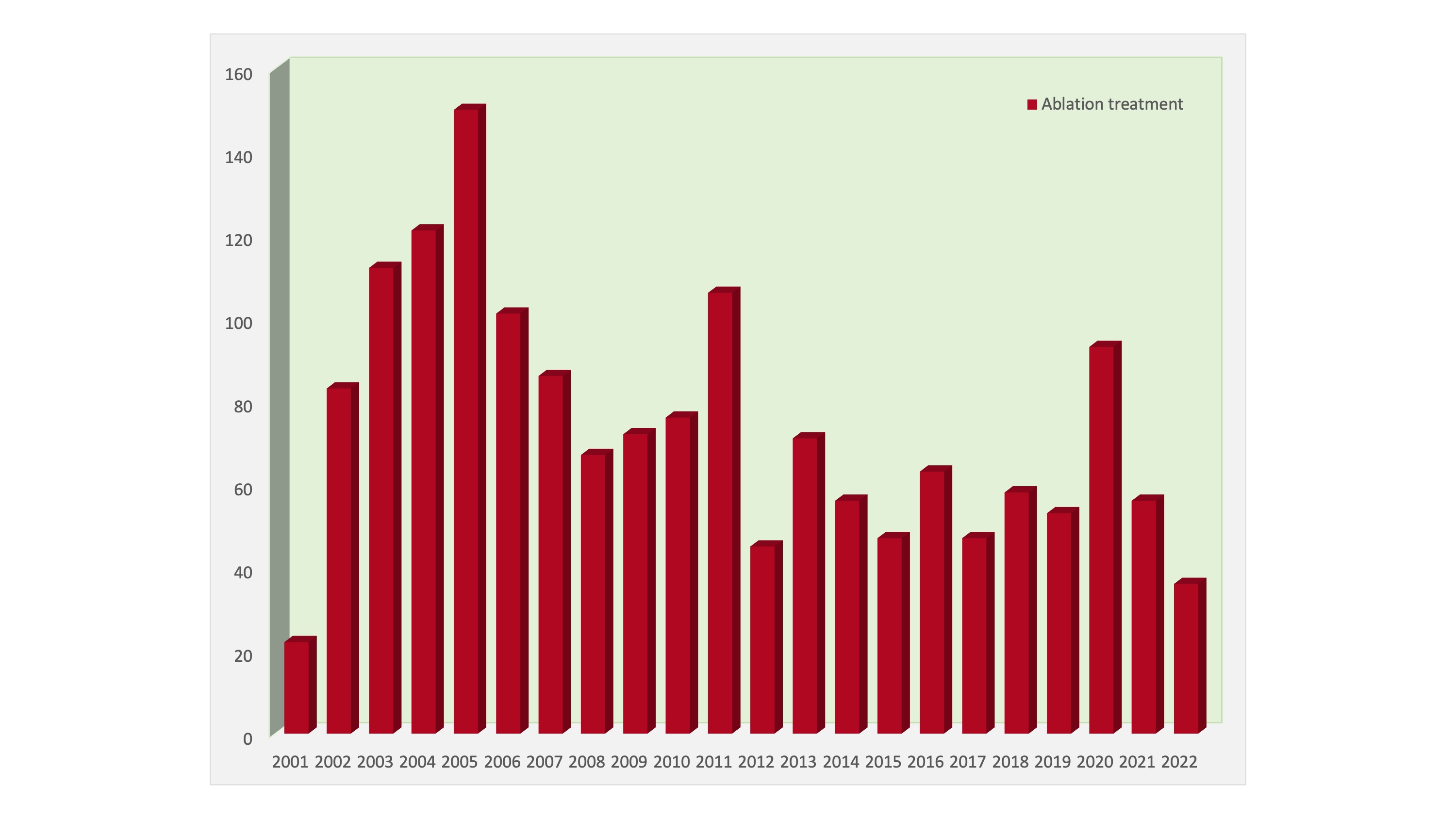 Number of ablation treatments performed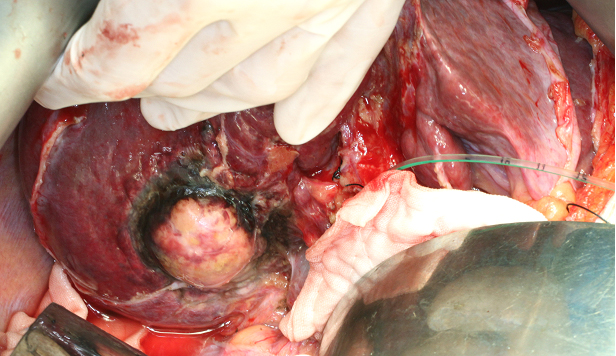 Open radiofrequency ablation with bile duct cooling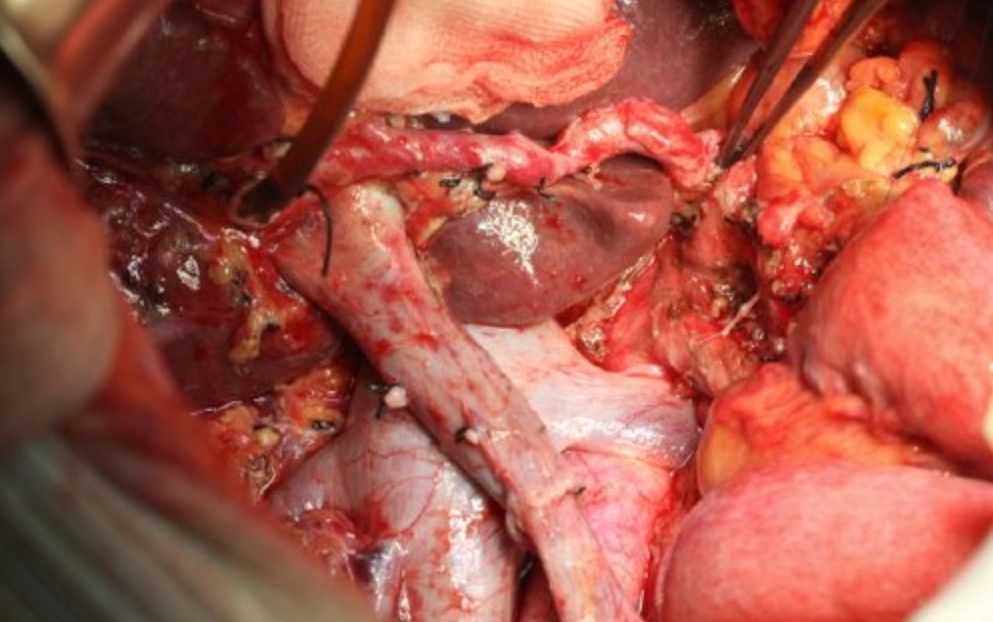 Whipple operation with vascular reconstruction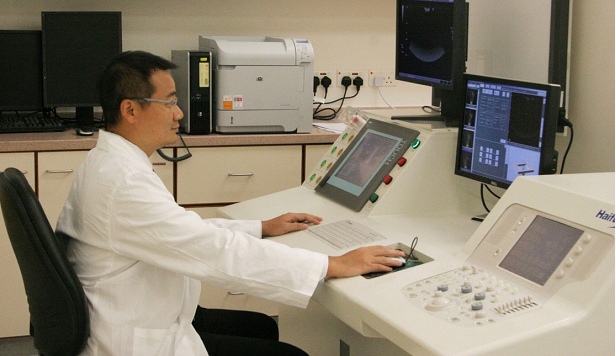 Working station for high-intensity focused ultrasound treatment
The Division of HBP Surgery is one of the world's leading centres for clinical trials on new treatment modalities and drugs for liver cancer. For patients with unresectable tumours, various ablative treatments may provide a cure, which include radiofrequency ablation, microwave ablation, and high-intensity focused ultrasound ablation. We have a High Intensity Focused Ultrasound Treatment Centre, which was established in 2006. For patients with locally advanced liver cancer, transarterial chemoembolization and radioembolization provide effective palliation. Systemic therapy by means of molecular targeted therapy is offered by the division in collaboration with the Department of Clinical Oncology and the Department of Medical Oncology to treat advanced liver cancer.
Surgical modulation of insufficient future liver remnant before hepatectomy
Associating liver partition and portal vein ligation for staged hepatectomy (ALPPS) is a novel surgical approach that induces rapid liver hypertrophy for patients with insufficient future liver remnant contemplating for major hepatectomy. By right portal vein ligation combined with an in-situ liver split, a complete portal flow diversion to the left liver was achieved in order to optimize the chance for adequate hypertrophy. In contrast to portal vein embolization, a conventional approach that induces liver hypertrophy over a 4-6 week period, sufficient amount of liver hypertrophy occurs over 7-10 days by the ALPPS procedure. Our center performed the first reported case of ALPPS in a pediatric patient with hepatoblastoma in October 2013, and the first adult ALPPS for hepatocellular carcinoma in Hong Kong in December 2013. Since then, the ALPPS procedure has become an important surgical armamentarium for the treatment of liver cancer.
Complicated procedures for biliary and pancreatic cancers
Surgical and non-surgical treatments are provided for patients with biliary and pancreatic cancers. We have the expertise to conduct complex operations with complicated procedures such as vascular resection with concomitant reconstruction. We also provide state-of-the-art endoscopic management, including endoscopic ultrasonography-guided biopsy and metallic stenting for unresectable tumours.
Whipple operation with vascular reconstruction
Between 2001 and 2017, 221 patients received pancreaticoduodenectomy for adenocarcinoma at the division of HBP surgery. In the 120 patients diagnosed with pancreatic head tumor, 87 received standard pancreaticoduodenectomy and 33 received pancreaticoduodenectomy with simultaneous resection of portal vein or the superior mesenteric artery followed by reconstruction. We provide our patients with the best treatments, which include meticulous perioperative care and vigilant clinical surveillance. We also conduct relevant research from time to time.
Acute cholecystitis, cholangitis and pancreatitis
As we practise evidence-based medicine, our refinements of protocols for the management of acute cholecystitis, cholangitis and pancreatitis are based on results of randomized controlled trials. We have found that for severe acute cholangitis and biliary pancreatitis, early intervention by endoscopic papillotomy within 24 hours of admission of patients can significantly reduce morbidity and mortality.
Endoscopic and laparoscopic surgery
The Division and the Endoscopy Centre of the Department of Surgery provide a comprehensive 24-hour endoscopic service with a full range of diagnostic and therapeutic procedures using flexible endoscopes:
| Endoscopic procedure | No. of procedures in 2017 |
| --- | --- |
| Endoscopic retrograde cholangiopancreatography | 1022 |
| Endoscopic papillotomy | 475 |
| Endoscopic biliary stent insertion | 851(plastic) + 23(metallic) |
| Endoscopic variceal banding / sclerotherapy | 71/ 19 |
| Endoscopic ultrasonography | 119 |
The department's achievements in the early endoscopic treatment of acute biliary pancreatitis and acute cholangitis have earned it an international reputation in the field of endoscopy.
Today, ultrasonography, common bile duct exploration, cholecystectomy, splenectomy and marsupialization of liver cysts can all be performed by the laparoscopic means, which has greatly benefited patients with hepatobiliary diseases.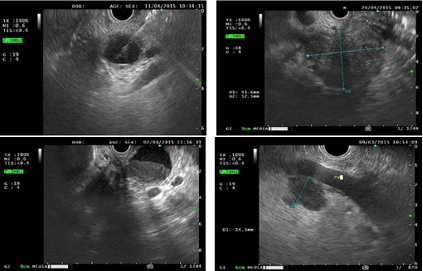 Endoscopic ultrasound image
Research Activities
Liver Cancer
Surgical techniques in hepatic resection for liver cancers

Radiofrequency ablation of hepatocellular carcinoma and liver metastasis

Transarterial chemoembolization for hepatocellular carcinoma using novel chemotherapeutic agent

Novel systemic chemotherapy and targeted therapies for metastatic hepatocellular carcinoma

Hepatitis B activities and hepatocellular carcinoma

Postoperative adjuvant therapy after curative resection of hepatocellular carcinoma

Identification of biomarkers for hepatocellular carcinoma

Genome-wide expression study of liver cancer by cDNA microarray

Angiogenesis and hepatocellular carcinoma

Novel anti-cancer strategy for hepatocellular carcinoma
Endoscopic and Laparoscopic Surgery
Laparoscopic and endoscopic ultrasonography

Laparoscopic hepatic resection for liver cancers
Others
Pancreatic duct drainage after pancreaticoduodenectomy
Clinical Trials
The Division of HBP Surgery is conducting clinical trials on new treatments for liver cancer, ranging from adjuvant therapy after resection of early liver tumours to molecular targeted therapy for advanced liver cancer. These new treatments aim to improve the survival outcome of liver cancer patients. Some of these clinical trials are sponsored by pharmaceutical companies and the drug treatments are free of charge. The trials are approved and monitored by the Institutional Review Board of Queen Mary Hospital.
Examples
Adjuvant Trials after Liver Surgery

Phase III trial of PI-88 for patients with hepatitis virus related HCC after surgical resection

Ablation Trials

A Phase III trial of ThermoDox in combination with radiofrequency ablation compared to RFA alone in treatment of non-resectable hepatocellular carcinoma

A Phase III trial of ThermoDox in hepatocellular carcinoma using standardized radiofrequency ablation treatment time ≥45 minutes for solitary lesions ≥3cm to ≤7cm

Portal

Vein

Embolization Trial

Randomized controlled trial of TOCE plus PVE vs PVE alone before major hepatectomy for patients with HCC

Associating Liver Partition and Portal

Vein

Ligation for Staged Hepatectomy

Associating Liver Partition and Portal Vein Ligation for Staged Hepatectomy (ALPPS) for insufficient future liver remnant: a pilot study

Intraoperative Indocyanine Green Trial

Prospective evaluation of intraoperative indocyanine green retention rate during major hepatectomy

Transcatheter Arterial Chemoembolization Trials
Phase III trial of brivanib versus placebo as adjuvant therapy to TACE in patients with unresectable HCC
Phase II trial of DEB-TACE combination of oral everolimus (RAD001, Afinitor®) in localised HCC
High intensity focused ultrasound (HIFU) combined with TACE versus TACE alone for unresectable HCC
First-line Systemic Drug Trials

Phase II trial of TKI258 versus sorafenib as first-line treatment in adult patients with advanced HCC

Phase III trial of selective internal radiation therapy (SIRT) versus sorafenib in locally advanced HCC

Second-line Systemic Drug Trials after Failed Antiangiogenic Therapy
Phase II trial of axitinib plus best supportive care (BSC) versus placebo plus BSC in patients with advanced HCC
Phase III trial of everolimus (RAD001) versus placebo in patients with advanced HCC
Phase III trial of brivanib plus BSC versus placebo plus BSC in patients with advanced HCC
Division Chief
Professor Tan To CHEUNG張丹圖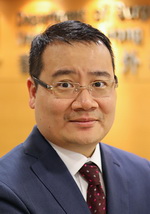 Clinical Professor
MBBS, MD, MS, FRCSEd, FCSHK, FHKAM
Staff List
Name
Title
Position
Staff types
Telephone
Email

Dr. Simon Hing-Yin TSANG




曾慶衍

Division member
Consultant / Honorary Clinical Associate Professor
Hospital Authority staff
(852) 2255 3025
---

Dr. Wong-Hoi SHE




石黃海

Division member
Consultant / Honorary Clinical Associate Professor
Hospital Authority staff
(852) 2255 3025
---

Dr. Kin-Pan AU




區健斌

Division member
Associate Consultant
Hospital Authority staff
(852) 2255 3025
---

Dr. Clarence Nicholas KOTEWALL




羅博頤

Division member
Associate Consultant
Hospital Authority staff
(852) 2255 3025
nickotewall@hotmail.com