Neurosurgery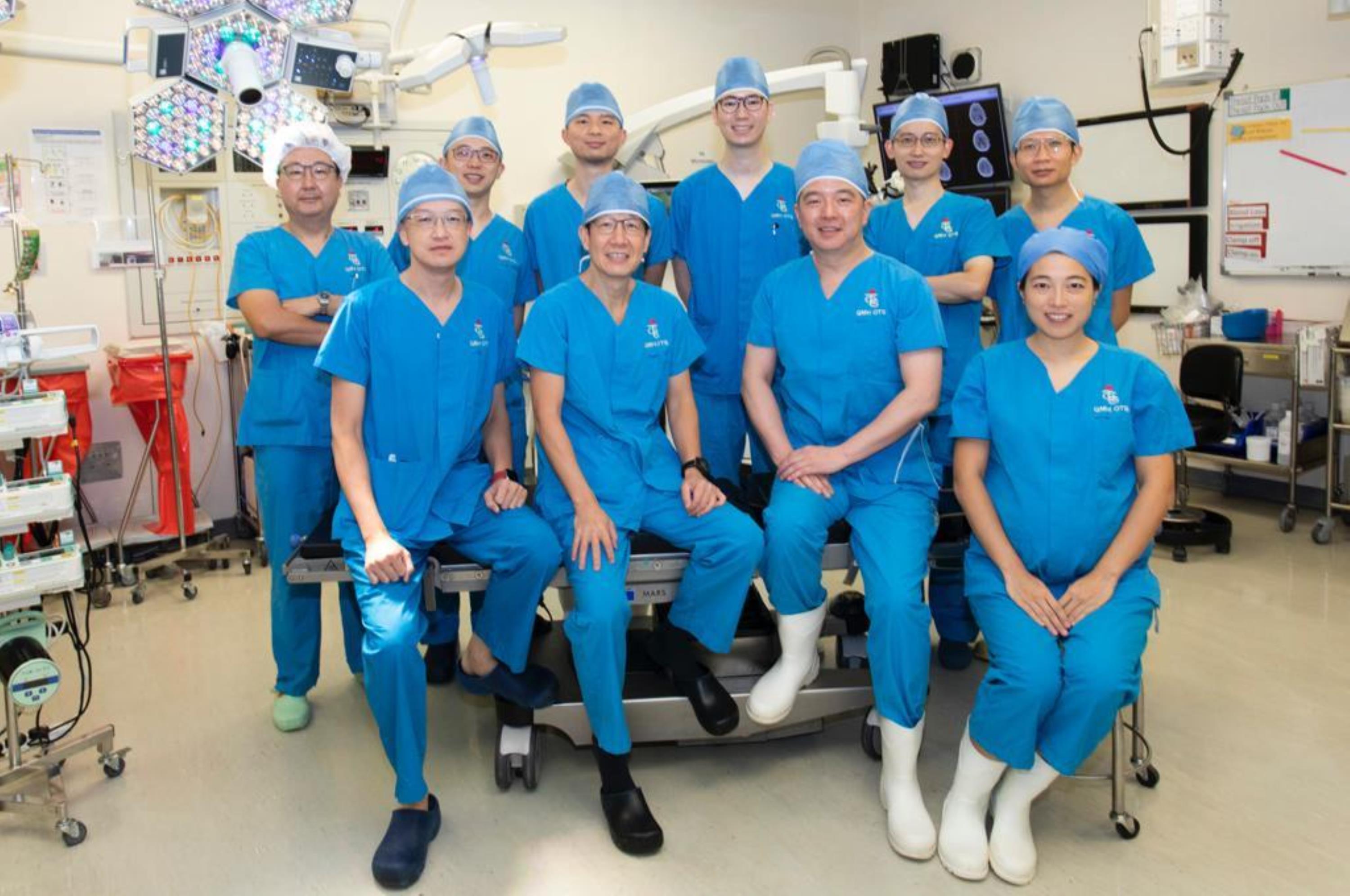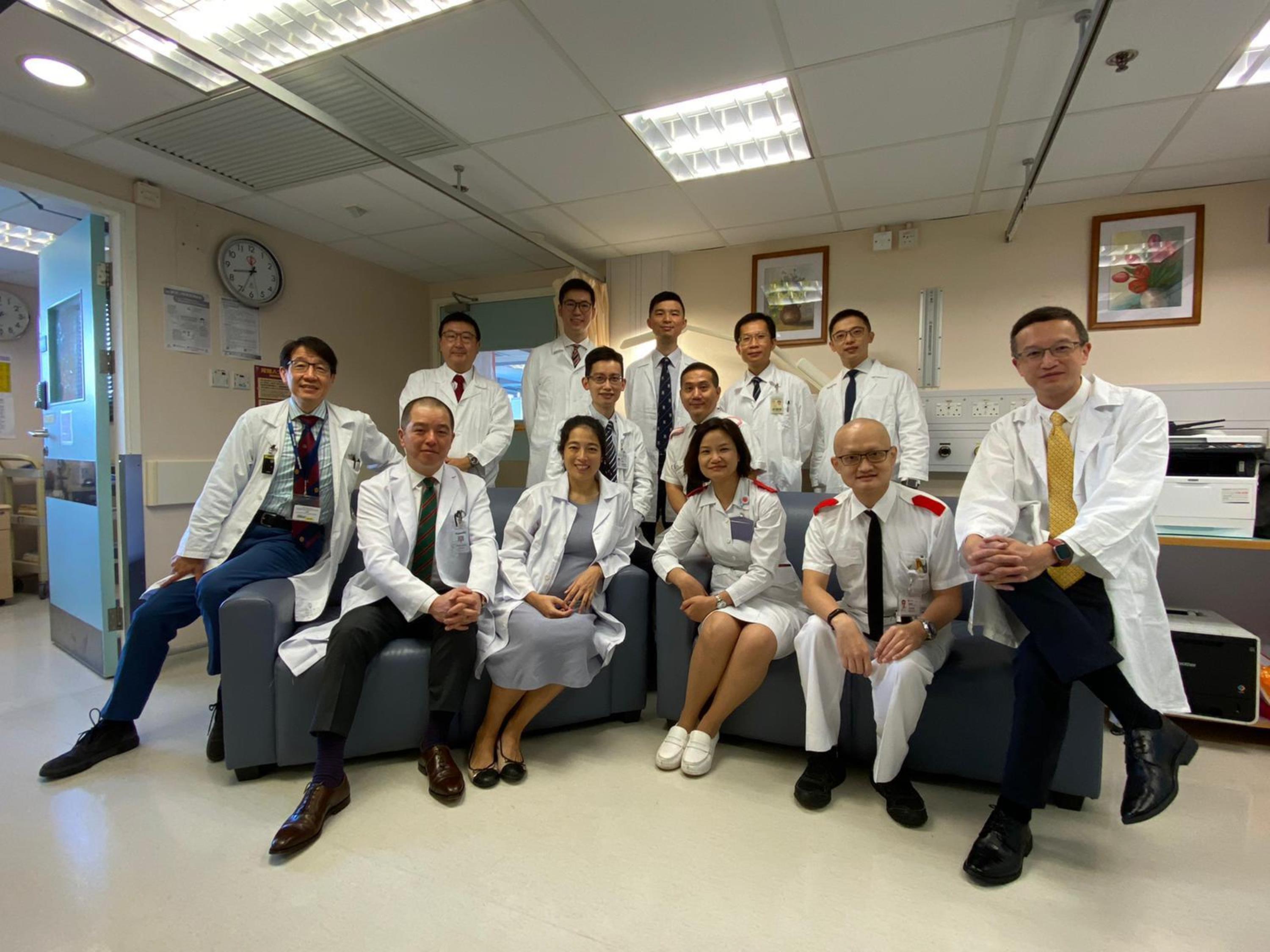 Contact Information
| | |
| --- | --- |
| Telephone: | (852) 2255 3368 |
| Fax: | (852) 2818 4350 |
Scope and Service
The Division of Neurosurgery is committed to providing the highest level of care to patients with neurosurgical conditions. In addition to offering a comprehensive neurosurgical service to in-patients at Queen Mary Hospital and at a general neurosurgical clinic, the Division also operates other subspecialty neurosurgical clinics, including the Paediatric Neurosurgical Clinic, the Neurovascular Clinic, the Movement Disorder Clinic, the Joint Epilepsy Clinic and the Joint Brain Tumour Clinic at Queen Mary Hospital. A Neuro-rehabilitation Clinic takes place at the MacLehose Medical Rehabilitation Centre. Apart from clinical service, the Division also commits to combine clinical neuroscience from various specialties and research outputs to maximize the standard of care.
Brain tumour
The majority of brain tumours treated at our division are brain metastasis, malignant glioma and meningioma. We worked closely with clinical oncologists in the Joint Brain Tumour clinic to offer tailored multi-modality treatment that combined surgery, LINAC-based stereotactic radiosurgery, chemotherapy and targeted therapy. To achieve maximum safety resection, awake craniotomy was employed in glioma surgery.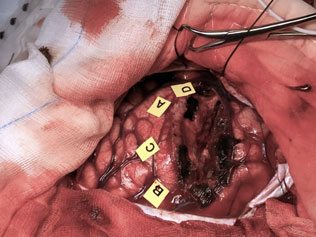 Skull base surgery
The majority of skull base tumours treated at our division are meningioma, chordoma and malignant head and neck tumours. We employed both open and expanded endonasal approaches to minimize morbidity while achieving maximal resection. The expanded endonasal approach provides a direct route to attack skull base tumour and avoid brain retraction during open approach.
In addition to the development of endoscopic transsphenoidal surgery for pituitary tumour in the last decade, our division has also pioneered the simultaneous combined transcranial-transsphenoidal approach to giant pituitary adenoma. This approach has enabled us to achieve complete resection of large pituitary tumours safely in a single setting which previously would require two separate procedures.
We work closely with the Division of Head and Neck Surgery, and the Division of Plastic and Reconstruction Surgery in treating skull base tumours and we have acquired extensive experience in craniofacial resection for anterior skull base lesions such as olfactory neuroblastoma and recurrent head and neck cancer.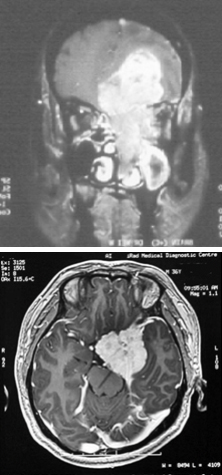 Neurovascular surgery
Endovascular intervention has revolutionarized the treatment of neurovascular diseases in recent years. These include embolization of cerebral aneurysms, arteriovenous malformation, dural arteriovenous fistula, as well as preoperative embolization of brain tumors.
Our centre has pioneered the extracranial-intracranial (EC-IC) bypass procedure in Hong Kong which is a major break-through for cerebral revascularization in the treatment of aneurysm not amendable to endovascular embolization or conventional clipping (e.g., giant aneurysms and radiation-induced carotid artery aneurysms.). We also regularly perform superficial temporal artery-middle cerebral artery (STA-MCA) bypass procedure for symptomatic MoyaMoya disease patients to improve their quality of life and reduce complications development.
Functional neurosurgery
Movement disorders such as Parkinson's disease, dystonia and Tourette syndrome refractory to medical therapy are treated at our unit with deep brain stimulation (DBS). We are one of the designated centers in Hong Kong performed DBS and performed the first DBS on Tourette syndrome patient in Hong Kong.
We perform various types of surgical procedures for refractory epilepsy including hippocampectomy, resection of epileptic focus, vagal nerve stimulation, as well as microvascular decompression for pain syndrome, such as trigeminal neuralgia.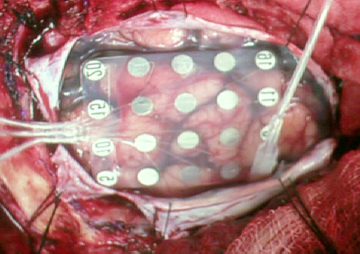 Research
Our laboratory works in translational research focus on neurooncology (e.g., glioblastoma chemoresistance), stroke and neurotrauma (e.g., peri-operative adjunctive neuroprotection), and biomedical engineering (e.g., computerized fluid dynamics). We emphasize the development of novel therapeutic approaches and multidisciplinary collaborations in neuroscience. Our clinical studies focus on skull base surgery, neuroendoscopy, cerebral revascularization and endovascular treatment.
Division Chief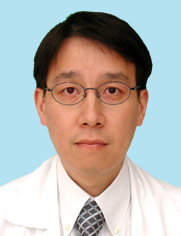 Consultant
Honorary Clinical Associate Professor

MBBS, FRCS(Edin), FCSHK, FHKAM(Surg)
Staff List
Name
Title
Position
Staff types
Telephone
Email
Professor Gilberto Ka-Kit LEUNG


梁嘉傑

Division member
Clinical Professor
Academic staff
(852) 2255 5618
gilberto@hku.hk

Dr. Wilson Wai-Shing HO




何偉成

Division member
Consultant
HKU-SZ Hospital staff
(852) 2255 3324
howsw@hku.hk

Dr. Benedict Beng-Teck TAW




杜明德

Division member
Consultant / Honorary Clinical Associate Professor
Hospital Authority staff
(852) 2255 3368
tawbengteck@hotmail.com

Dr. Kevin King-Fai CHENG




鄭璟暉

Division member
Consultant / Honorary Clinical Associate Professor
Hospital Authority staff
(852) 2255 3368
tokevincheng@gmail.com

Dr. Lai-Fung LI




李禮峰

Division member
Consultant / Honorary Clinical Associate Professor
Hospital Authority staff
(852) 2255 3368
llfrandom@gmail.com
Dr. Anderson Chun-On TSANG


曾震安

Division member
Clinical Assistant Professor
Academic staff
(852) 2255 3368
acotsang@hku.hk

Dr. James Tin-Fong ZHUANG




莊天放

Division member
Associate Consultant / Honorary Clinical Assistant Professor
Hospital Authority staff
(852) 2255 3368
tfzhuang@yahoo.com.hk

Dr. Sarah Sau-Ning LAU




劉秀寧

Division member
Associate Consultant
Hospital Authority staff
(852) 2255 3368
lsn617@ha.org.hk