Otorhinolaryngology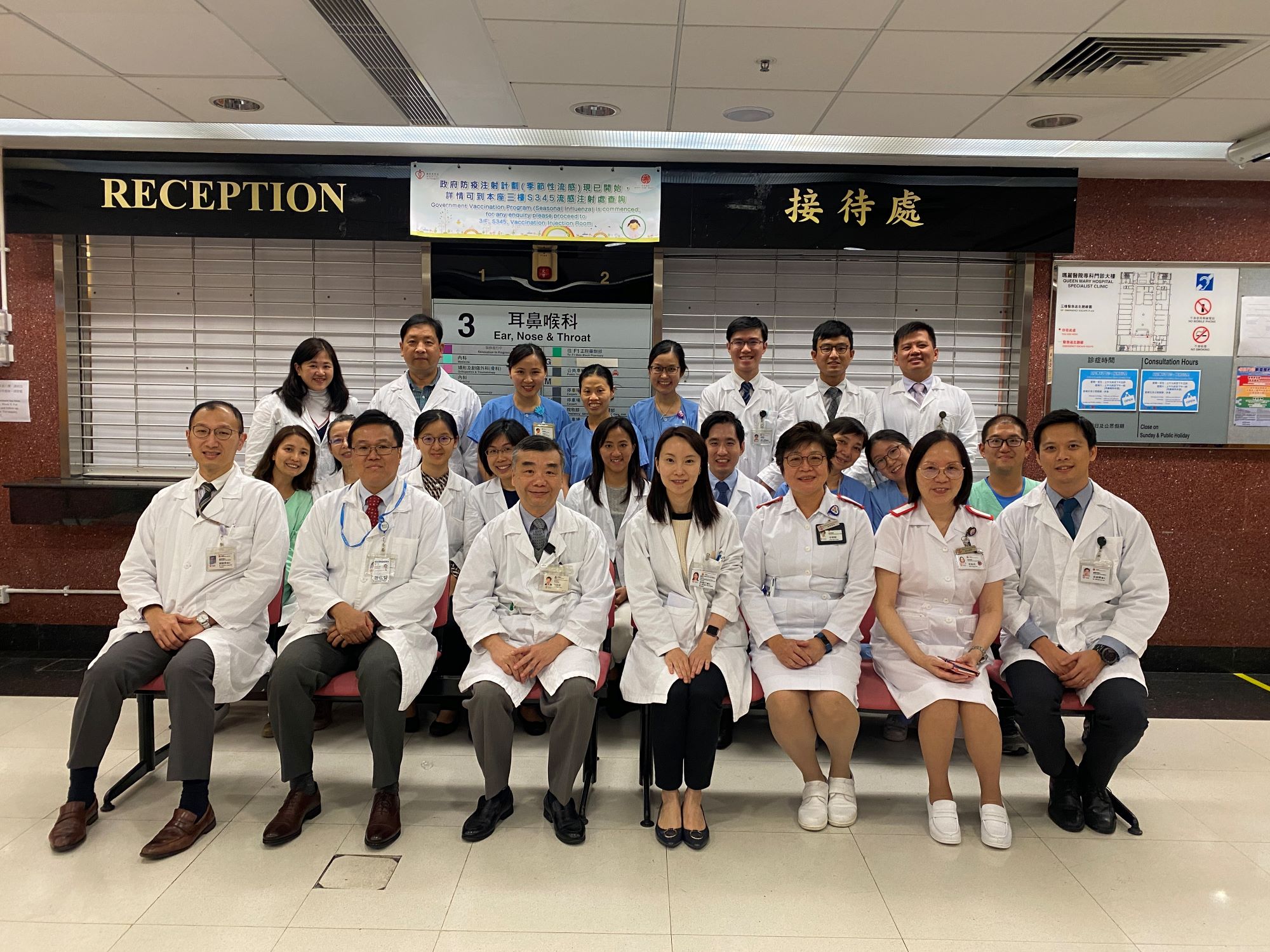 Contact Information
| | |
| --- | --- |
| Telephone: | (852) 2255 2323 |
| Fax: | (852) 2819 3780 |
Scope and Service
Our scope of service covers various ENT subspecialties including Otology, Rhinology, Laryngology, Paediatric ENT and Head and Neck Surgery in Queen Mary Hospital and Tung Wah Hospital. Besides, we have a comprehensive Audiology Team.
Rhinology and Sleep Disorders
Endoscopic sinus surgery has been the standard for treatment of nasal polyposis and chronic rhinosinusitis. In addition, we also perform endoscopic resection of sinonasal tumours, endoscopic nasopharyngectomy for recurrence of nasopharyngeal carcinoma, endoscopic dacryocystorhinostomy and endoscopic decompression of thyroid eye disease. We have a comprehensive sleep service from diagnosis with sleep study to treatment including various sleep surgeries such as palatal surgeries, radiofrequency palatoplasty and tongue reduction surgeries.
Otology
We are one of the three Hospital Authority-supported cochlear implant centres in Hong Kong. Since 1989, we have conducted more than 300 adult and paediatric cochlear implantations. With the surgery done at an early age, children with congenital profound hearing loss can now achieve normal speech development and learning. Adult with hearing loss can return to work and even communicate on the phone. Other otologic surgeries are ossiculoplasty, mastoidectomy for cholesteatoma and endoscopic ear surgeries.
Laryngology
Working with a team of dedicated Speech therapists, we manage different voice disorders from office-based procedures such as injection laryngoplasty for vocal cord palsy, microlaryngeal surgeries to laser resection of laryngeal carcinomas. We have expanded our service in managing swallowing problems of head and neck cancer patients .
Paediatric ENT
Apart from managing common paediatric ENT diseases like allergic rhinitis, obstructive sleep apnoea syndrome and hearing impairment, we are managing different congenital airway diseases such as laryngomalacia, laryngeal stenosis, subglottic haemangiomas, laryngeal cysts and respiratory papillomatosis. We provide paediatric airway endoscopies and laser surgeries.
Head and Neck Surgery
Head and neck service includes treatment of carcinoma of the larynx, hypopharynx, oropharynx, tongue and all head & neck, skull base tumors.. We are a pioneer for the Maxillary Swing Nasopharyngectomy since 1989. Recent advances include Transoral Robotic Surgery for head and neck cancer resection and Robotic nasopharyngectomy
Audiology
Our audiology team provides a wide range of hearing tests including neonatal hearing screening, paediatric hearing assessment, cochlear implant service, vestibular and tinnitus rehabilitation. We are also running an integrated nurse clinic for elderly hearing aid prescription.
Recent Publications
Early resection and reconstruction of head and neck masses in infants with upper airway obstruction.

Wong BYH, Ng RW, Yuen APW, Chan PH, Ho WK, Wei WI.
Int J Pediatr Otorhinolaryngol 2010;74(3):287-91.

Stridor in Asian Infant: Assessment and treatment.

Wong BYH, Hui T, Lee SL, Ho WK, Wei WI.
ISRN Otolaryngology 2012; 1-4.

Injection laryngoplasty using hyaluronic acid for Chinese patients with unilateral vocal fold paralysis.

Wong BYH, Yu SY, Ho WK, Wei WI, Ng MW.
Speech-Language and Hearing. 2016 ISSN:2050-571X.

Squamous cell carcinoma of the temporal bone in 30 patients: Difference in presentation and treatment in de novo disease vs radiation associated disease.

Sun HY1, Tsang RK2.
Clin Otolaryngol. 2017 Jun 21. doi: 10.1111/coa.12923. [Epub ahead of print]

Long-term results of endoscopic-assisted cranionasal resection for olfactory neuroblastoma - single centre experience of fourteen patients.

Tsang RK1, Tsang AC2, Lam JW1, Ho WK1, Leung GK2.
Clin Otolaryngol. 2015 Jun;40(3):274-7.

Early results of robotic assisted nasopharyngectomy for recurrent nasopharyngeal carcinoma.

Tsang RK1, To VS1, Ho AC1, Ho WK1, Chan JY1, Wei WI1.
Head Neck. 2015 Jun;37(6):788-93. doi: 10.1002/hed.23672. Epub 2014 Jun 19.

Secondary head and neck cancer in patients with history of hematological malignancy.

Chung JC1, Tsang RK, To VS, Ho AC, Chan JY, Ho WK, Wei WI.
Head Neck. 2013 May;35(5):729-32.

Long-term hearing results and otological complications of nasopharyngeal carcinoma patients: comparison between treatment with conventional two-dimensional radiotherapy and intensity-modulated radiotherapy.

Tsang RK1, Kwong DL, Ho AC, To VS, Ho WK, Wei WI.
ORL J Otorhinolaryngol Relat Spec. 2012;74(4):228-33.
Division Chief
Dr. Birgitta Yee-Hang WONG 黃懿行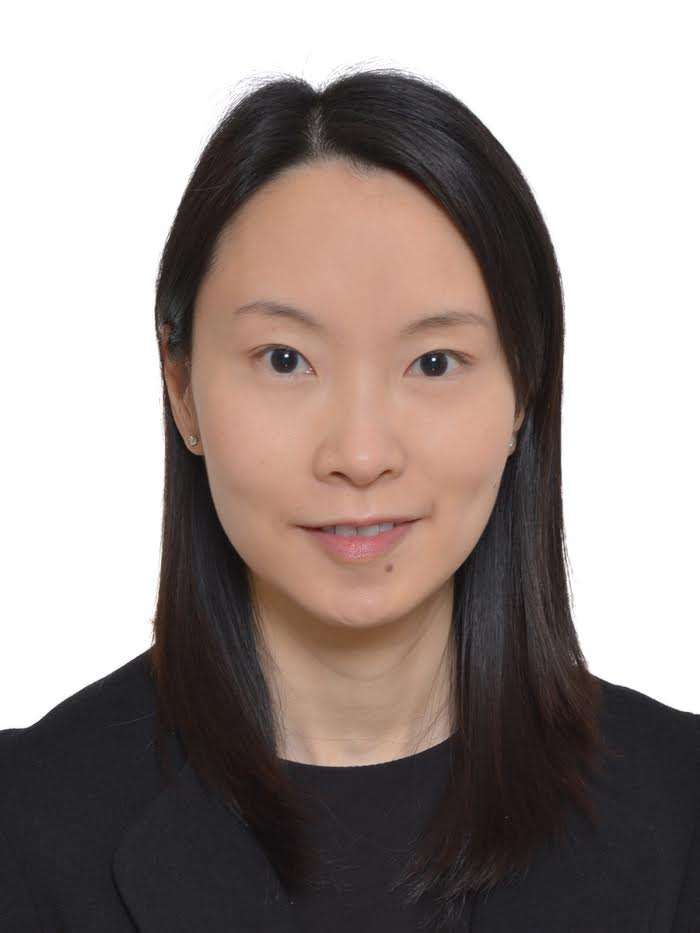 Consultant
Honorary Clinical Associate Professor

MBBS, MRCSEd, FRCSEd(ORL), FHKAM(ORL), FHKCORL
Staff List
Name
Title
Position
Staff types
Telephone
Email
Dr. Wai-Kuen HO
何偉權
Division Member
Consultant / Honorary Clinical Associate Professor

Hospital Authority staff
(852) 2255 2323
wkho@hku.hk

Dr. Stephanie Nga-Sze WONG




黃雅詩

Division Member
Clinical Assistant Professor
Academic staff
(852) 2255 2208

snswong@hku.hk