Research Laboratories
Surgical Tissue Bank
Tissue bank is important to medical research. Most of the human tissues are used for research purposes that aid diagnosis and treatment of disease. In addition, human tissue is also used for medical and biological research and for medical education and training.
Tissue banking is a rapidly growing service throughout the world. Establishing a proper tissue bank is a pioneering act in Hong Kong. By having a centralized surgical tissue bank, we can have reliable and organized database to collect and store human specimens in a longer term. In order to preserve valuable specimen of the patients, likewise, a sample database together with the clinical database will be formed at the same time and coordinates with clinical applications. One of our missions is to enhance utilization of these biomaterials and to help clinical researchers with excellent starting materials for their works.
We are introducing the Surgical Tissue Bank (STB) in the Department of Surgery, which is physically located in the laboratory L9-19 of the Faculty of Medicine Building; commencing its service in the 4th quarter of 2005. The Surgical Tissue Bank is a practical facility in the Department and Faculty. It serves as a comprehensive, proper temperature controlled sample storage system for the clinical specimens.
Storage capacities:
Biomedical -30°C freezer of 452 liters;
Ultra low temperature upright freezer (-80°C of 651.3 liters holding 32,400 vials);
Liquid nitrogen tank (552 liters holding 36,400 vials).
These equipments are maintained and monitored by restricted and trained personnel. STB staffs are responsible for sample collection in designated location and provide adequate temperature controlled measures to transport the samples.
Services: collection of serum, plasma, blood cells and tissues (frozen tissue and paraffin block). All protocols are standardized. On the security aspect, samples are kept under surveillance and their information will only be accessed by authorized person. All freezers and liquid nitrogen tanks will be monitored and locked up.
To keep track of the precious samples in different freezers and tanks, STB uses an in-house MS Access based inventory computer system. When a sample check-in to STB, inventory system allows STB to assign a unique specimen code to each of the samples for record and latter retrieval purpose.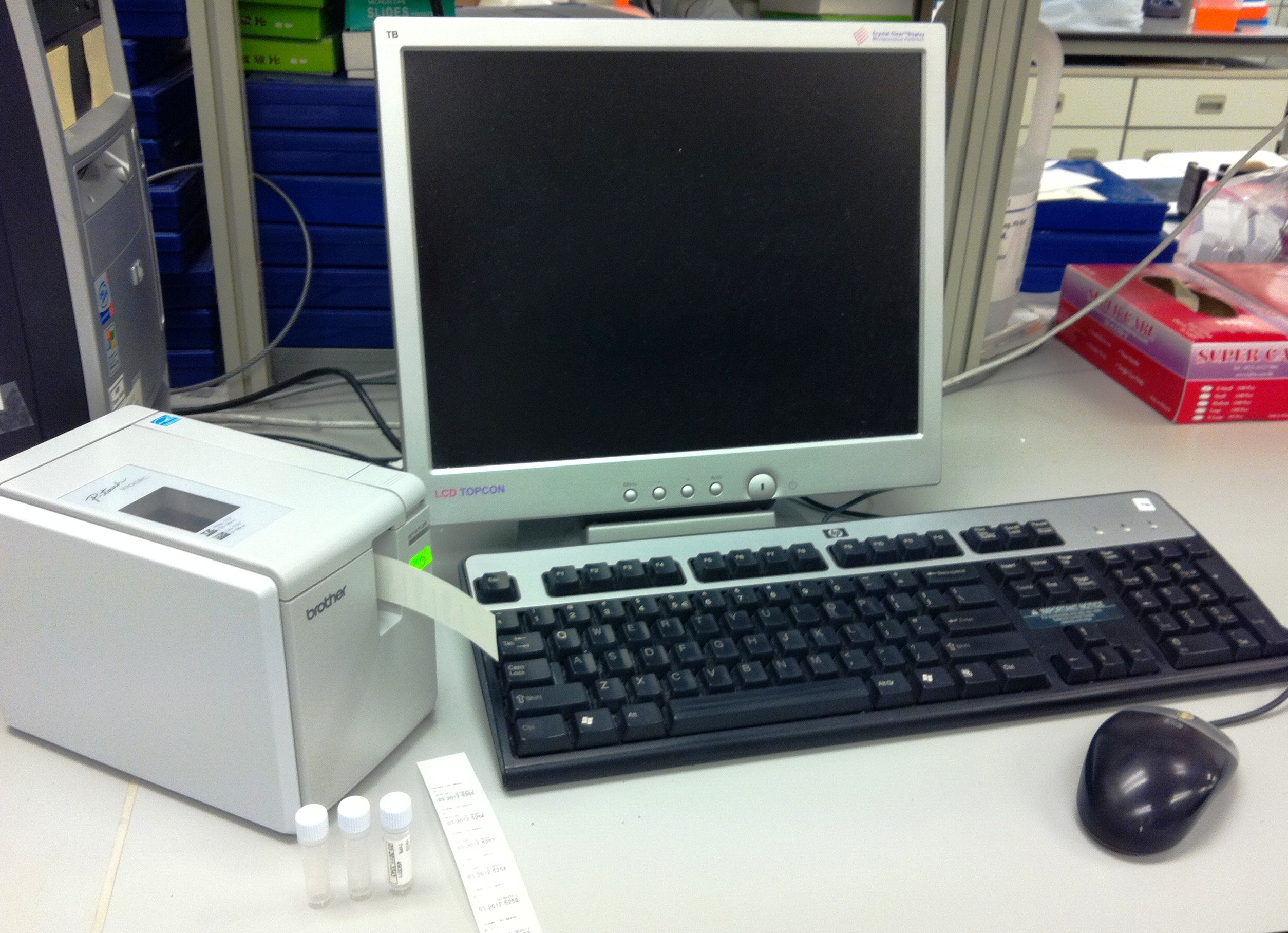 Surgical Tissue Bank statistics in 2017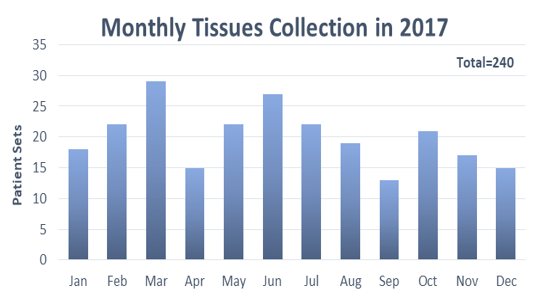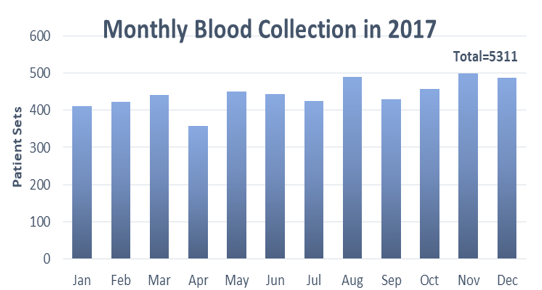 For guidelines on specimen collection and specimen request forms, please email to Fion Sin at fionsin@hku.hk for details.
Staff
Ms. Fion Sin (Technical Officer)
Ms. Noel Kwong (Lab Assistant)
Contacts
| | |
| --- | --- |
| Telephone: | (852) 3917 9640 |
| Fax: | (852) 2974 1389 |
| E-mail: | fionsin@hku.hk |
| Pager: | (852) 7306 9733 (for sample collection) |